Friends of Sele First School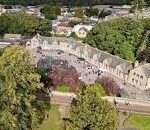 WHAT IS FRIENDS OF SELE FIRST SCHOOL?
All families are automatically members of the Friends of Sele First School (FoSFS) when their child joins the school. Our team is about much more than simply fundraising. Our events are a great way to bring staff, parents and friends together socially in support of the school. You can also join our Facebook group to find out more - 'Friends of Sele First School'.
EXAMPLES OF EVENTS AND ACTIVITIES
Christmas Garden Trail
Secret Room Christmas present pop up grotto
Carnival
Storytelling Evening
Easter Competitions
Catering at local community events, such as the Christmas lights switch on and Bonfire Night
Re-use and Recycle Uniform Scheme
OUR LATEST NEWSLETTER
Friends of Sele First, who raised an incredible total of over £7000 last year. This fundraising was solely due to the hard work, time and effort of our volunteers along with the goodwill and support of our community. We are so very grateful.
In a recent meeting the 'Friend's' discussed supporting the purchase of new IPads for school, a benefit to all children in school, as well as funding books for the libraries, equipment for outdoors and many other things.
There are so many ways in which you could support the Friends of Sele First School and it doesn't involve attending lots of meetings! We welcome new and creative ideas, suggestions of events that we have never done and we are willing to try out new ways of doing things. We really need as much help as possible to continue fundraising, support our positive school community and also create memorable experiences for our children.
Please read the newsletter below for further information and details about how to make contact,
20230207_FOSFS FEBRUARY NEWSLETTER
WHAT HAS THE FoSFS RECENTLY FUNDED?
£10,000.00 towards new outdoor learning equipment for Early Years children
a contribution to interactive whiteboards for Early Years/Key Stage 1 classrooms
iPads for use by pupils
School Visit Transport costs
Lots of new books for our libraries
WEEKLY CAKE STALL
We hold a cake stall on the yard each Friday to help raise funds for our school.
Each class have an opportunity to bake, buy and donate cakes and sweet treats.
Click on the links below to see the cake stall dates and classes for each term during 2023-2024.
Cake Stall Dates - Autumn Term
Cake Stall Dates - Spring Term
Cake Stall Dates - Summer Term
PRE-LOVED UNIFORM
Sele First recycle and resell school uniform in good condition. Uniform can be purchased via the stall at the rear of school monthly. You can also contact the school office to request items at any time. All items cost £1.00.
Click on the link below to find out when the Uniform Stall is open.
CLASS REP
Each Class has a representative who has volunteered to co-ordinate messages from the FoSFS to you & is also a point of contact for you and the class. If you would like your rep to say hello then please email us at ptasecretarys1@gmail.com
HOW YOU CAN HELP
If you would like to join the FoSFS, you have some fundraising ideas or you can help support us through your business, simply contact us at ptachair20@gmail.com
Link to Ofsted Parent View
Parent View gives you the chance to tell Ofsted what you think about your child's school, from the quality of teaching, to dealing with bullying and poor behaviour.
We will use the information you provide when making decisions about which schools to inspect, and when. By sharing your views, you'll be helping your child's school to improve.
https://parentview.ofsted.gov.uk/
Sele First School, Parent Teacher Association Registered Charity No. 1044264